This attitude comes from a place of love for animals that everyone in ABK feels deeply about. It is a common thread that brings us closer to our clients, customers, and of course, their pets. It is because of our close relationships with the people and businesses we work with, that we have been able to develop trust across India.
Our team constantly looks for new opportunities to make the lives of pets and pet parents more comfortable. Be it dogs, cats, birds, hamsters, or guinea pigs, we have solutions for all of them. With over 1,000 products under our umbrella, you are sure to find anything & everything your pets need.
ABK Grooming: ABK's own in-house brand is specially dedicated to catering; to pet care professionals who work on the frontline in the pet industry. From professional groomers to veterinarians, and from kennels to pet clinics, we provide solutions to all of them. Our ABK Grooming range of products includes cages & kennel systems, pet grooming clippers & trimmers, heavy-duty pet hair dryers.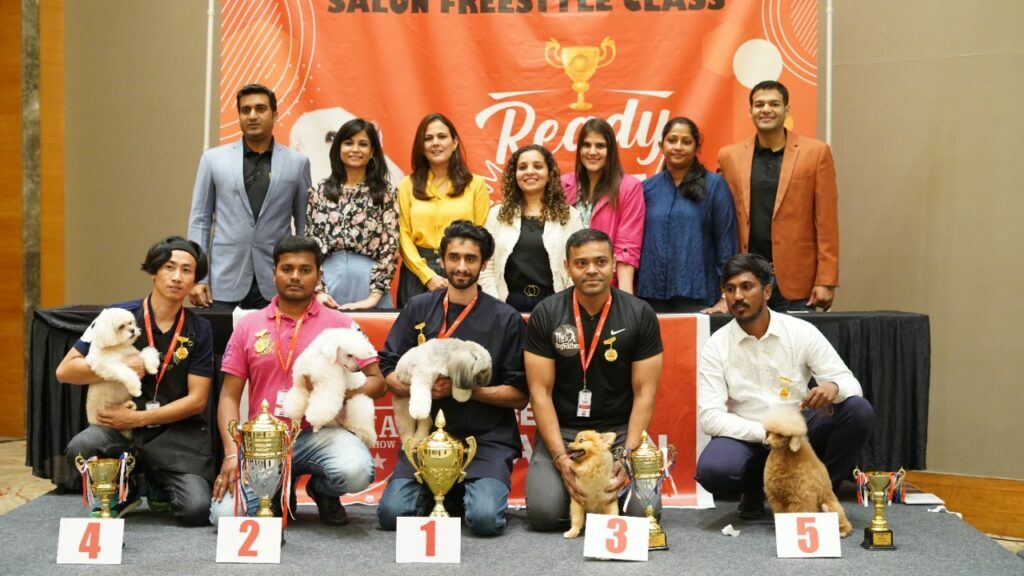 We had an inception of creating a platform for pet professionals and education for pet enthusiasts and it led to the rise of India's largest dog grooming show, 'India Grooming Show'. It brings the Pet Community together to exhibit, interact and learn.  
As we say we care about pets we believe in sharing the best with our other needy furry friends. We visit animal shelters, rehabilitation centers, NGOs, rescue centers, and our street buddies too, and extend our love for them.
For us, our employees are 'Team ABK' and we believe in maintaining a healthy culture at our workplace. We support and respect each other because we believe we can only succeed together.
We Love Pet Parents and Pet Professionals Equally
We love pet parents and pet professionals with an equal attitude of, "Providing best to the pets" thus we keep their demands, suggestions, and concerns at the forefront.
We Put Safety and Quality First
When it comes to pets, we don't tolerate anything at the sake of their safety and that is why providing quality products for their care and grooming is what we strive for.
Every day taking each dedicated step to make the lives of pets better by committing and walking on this path of virtues together makes us 'TEAM ABK'
Bharat Pittie
A pioneer in the pet industry
Anand Pittie
Canine Behavior Consultant
Kushal Pittie
Mechanical Engineer